Website Development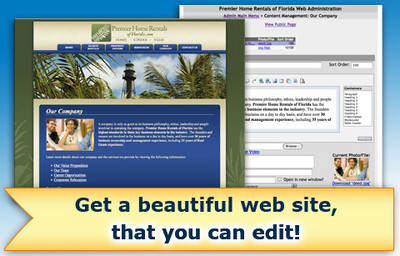 Web Site Development
Are you looking for a complete web site development team?
We understand all of the components of web site development, including graphic design, web site programming, content management systems (we actually have our own!), and, most important, web site copy creation (we do all of the work!)
Using "Responsive Design" all of the new websites we create are mobile-ready, too!
If you're looking for someone who understands the web world, the programming world, and the psychology of what empowers your visitors to call, contact or at least give you an email address (so you can build you're relationship with them) -- you've found us!
Contact Us and we'll respond right away!